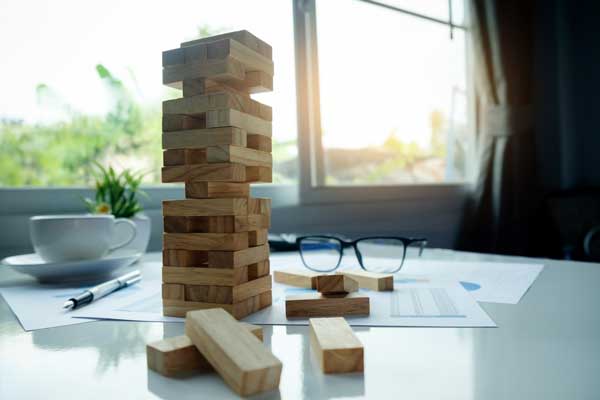 Executive Business Coaching
What exactly do we mean by executive leadership coaching or executive business coaching? It's not the same as counselling or mentoring. Executive leadership coaching is an entirely different concept. Executive leadership coaching has gained significant popularity over the past 25 years.
The future looks bright for this powerful leadership development methodology. Executive business coaching is used in many private, public, and not-for-profit organizations.
History of Executive Leadership Coaching
Coaching started from the concept of the stage coach driver and then became popularized with the birth of the sports coach. Initially, executive leadership coaching was used as a last resort for a poor performing manager. If a manager wasn't performing in their role they were given a remedial opportunity with an executive leadership coach.
If improvements weren't make, the manager was shown the door. Now having a coach in the corporate world is a status symbol. Having an executive leadership coach is a critical success factor. Executive business coaching is now in high demand.
There are many organizations and individuals who have set themselves up as specialists to provide executive leadership coaching to clients in the private, public, and not-for-profit sectors. Accreditation processes have been slow to keep pace with the demands of executive leadership coaching.
Basically, anyone can call themselves an executive leadership coach and hang out a shingle. No qualifications are necessary and as a result the quality of the coaching can vary. We also have the advent of the life coach, who takes a more holistic a approach that covers the executive and non-executive lives of people.
Executive leadership coaching or executive business coaching however covers the working lives only of the person being coached. Although there is some understandable cross-over into the coachee's personal lives. For example, topics like career development, stress management, and interpersonal communication can encroach on both the personal and professional lives of the people being coached.
The costs of hiring a coach can vary considerably as well. There are no standard fees. Top executive coaches can charge several hundred, or even thousands of dollars an hour. It is very much a market driven fee arrangement.
There are both internal executive leadership coaching and external or consultant driven approaches. Some organizations, attempting to reduce the costs of coaching, employ internal executive leadership coaches for their management and leadership teams.
Just as the quality and cost varies dramatically, so it is the methodology used. Some coaches adopt a more directive approach and others use questioning methodologies to assist their coachee to arrive at their own insights and self-learning. The method is dependent on the coach's style, the preference and personality of the executive and the subject-matter of the coaching assignment.
The Future of Executive Leadership Coaching
The future looks bright for executive leadership coaching or executive business coaching. There seems to be no slowing down of demand. One of the main drivers of its effectiveness of executive leadership coaching is the opportunity to be personalized. The coach works with the issues of the coachee and can therefore be 100 per cent applicable.
When compared with other more traditional approaches such as classroom training, it makes sense. The content of workshops and seminars, being generic in its delivery, can mean than only a certain amount of the educational experience is applicable to the needs of the participants in the room. Learning and development professionals can rationalize that it's better value-for-money to engage and executive leadership coach for this reason.
The number and duration of the coaching sessions can vary too. But most coaching sessions will last for at least one hour and some can stretch to one and a half to two hours. The sessions can be one to many sessions. It is not unusual for the sessions to extend to over a year in duration.
Executive leadership coaching is one of the most powerful forms of learning and development and can be tailored to meet the needs and interests of the leader. It is flexible and built on trust and a good working relationship between the coach and coachee.
There has in the past been a shortage of quality research on this method. But in recent times, quality research is being conducted on the effectiveness of executive leadership coaching and executive business coaching.
For more information on executive leadership coaching, please contact Dr Tim Baker on 0413 636 832 or email tim@winnersatwork.com.au for an obligation free discussion.