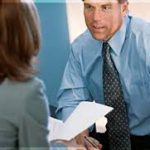 How does the WINNERS AT WORK executive coaching programme work?
This is a six month process for managers based on workplace learning and application. The executive coaching programm is structured around six, one hour coaching sessions over a six month period. The process runs through three distinctive phases:
Phase one (session one)
Identification of the manager's strengths and opportunities for future growth using a 360-degree feedback methodology that covers the following facets of management and leadership:
leadership skills
problem solving and decision making
team development skills
training staff
developing trust
coaching skills
communication skills
handling and resolving conflict
counselling for performance improvement
effective delegation
safety
Phase two (sessions two to five)
Ongoing interaction between the coach and the manager, using personal insight, regular monitoring, formulation and execution of action plans, and facilitated feedback to assist in achievement of identified tasks and objectives and consolidation of appropriate behavioural changes.
Phase three (session six)
review of achievements and insights gained throughout the programme and identification of action plans and targets to be achieved in the future.
♦ Additional coaching sessions and enhancement modules can be added to the programme if required.
How is our programme different from others?
The executive coaching programme quite different and a superior human development experience for the distinctions and advantages it has over traditional learning and development approaches.
"Tim Baker created a fantastic learning environment, it was completely relaxed and self-paced. I have no hesitation in recommending Tim to any organisation or person to conduct their training and or take care of their training needs."
Darrel West
Workplace Trainer Queensland Rail
Who benefits from the executive coaching programe?
All managers from CEO to front-line, project and technical leaders.
Holistic Image Profiling SYStem (HIPSYS)
a flexible and versatile program and methodology for that will help you to:
Develop individuals, teams and organisations via 360° feedback and discussion of results – and without putting labels on people.
Manage corporate image holistically, i.e., Self Image, Projected Image and Perceived Image.
Research organisational climates and cultures and manage change.
Improve organisational effectiveness and monitor and measure the result
Presents colourful visual data displays that can be easily understood by people of all educational levels
Meaningful reports with solid recommendations.
'Before' and 'After' profiles allow you to monitor and measure the results of our intervention.
HIPSYS is a program and methodology that has consistently achieved results that clients in a wide variety of organisations are more than satisfied with. Read what others have to say about HIPSYS.