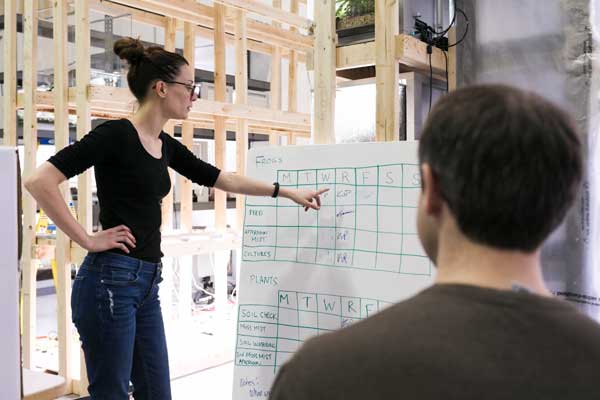 Culture Change Management Program
Organizations all over the world recognize the relevance and importance of culture change. As we understand that the differentiator in organizations is people, we look for ways to change the culture to be more productive.
Some organizations respond to this challenge by sending their management team off to a culture change management program. They are hopeful that the managers will learn skills in organizational culture management. But corporate culture change is a complex undertaking, and many fail to change the culture.
Why are these programs ineffective?
What can be done to make them more effective?
How do we sustain productive behavior change?
Values are the key to Culture Change Management
A typical culture change program will focus on process and structure. Very few consider the relevance of values. The change is all about aligning the values of individual and organization. This is at the heart of organizational culture management.
Values govern behavior. And so, if we are interested in changing behaviors, we must start with values. Corporate culture change is about reflecting a new set of values that individuals—whether they are managers or employees—can buy into.
Part of the problem is that values are intangible; you can't see them. But the behaviors people exhibit at work and a direct result of the values they hold.
The Eight Values of Corporate Culture Change
My research suggests there are eight values that align the needs and interests of organizations and employees. WINNERS-at-WORK has a culture change management program that teaches people the relevance of these eight values and how they can be implemented into the fabric of any organization.
The change is about the implementation of these eight values. Organizational culture management is measuring, monitoring, implementing, and evaluating these eight values. Ultimately, corporate culture change is about the extent to which behaviors consistently reflect these values in the daily workplace.
The Eight Values are
Flexible deployment,
Customer-focus,
Performance-focus,
Project-based work,
Human spirit and work,
Commitment,
Learning and development, and
Open information.
These are the foundation of corporate culture change. Organizational culture management is about making sure these values are sustainable. Our culture change management program explains in practical detail how this is done. Organizational culture management is a core leadership skill in the twenty-first century and we teach you how to do this.
The Shortcomings of Most Culture Change Management Programs
In contrast, many programs fail to address values. Culture change management is therefore going to be ineffective in the long-term. For instance, replacing the current CRM system might sound like a good idea.
But unless the value of customer-focus doesn't permeate throughout the corporate culture, a new piece of software won't provide the answer. Corporate change begins with values. We explain to your clients that organizational culture management is much more then implementing a system, model, or applying a process.
So, in summary, most culture change initiatives fail. They fail because the program managers attend doesn't emphasis the importance of values. This change is all about values, not process. It's not the processes that need managing; it is the values that need attention.
Corporate culture change is about changing people's thinking. By changing people's thinking, you ultimately change their behavior. Behavior change then becomes sustainable and culture change takes place.
Most organizational culture change management programs spent too much time and attention on structure and process, and too little time on what's important to employees. The eight values we have just described above are in the interests of all stakeholders. These eight values align the individual with the organization. That's the key to successful culture change.