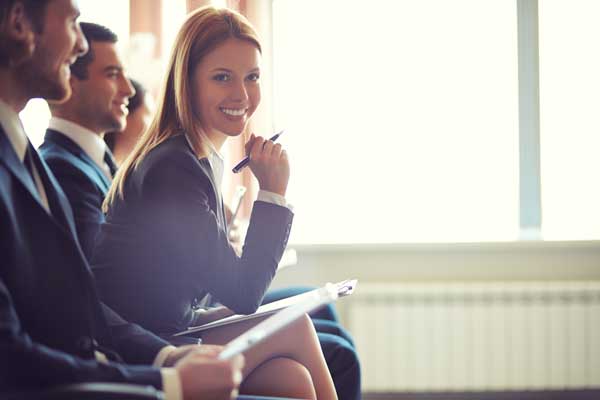 How does Executive Coaching Programs Work?
There are a plethora of executive coaching firms due to the proliferation of coaching. There are also many organizations, including universities who are offering executive coaching training programs at the undergraduate and post-graduate levels of study. Each has their own style and approach.
At WINNERS-at-WORK, we too have our own favoured approach. Our courses run over several months, usually consisting of six, one-hour face-to-face sessions. Increasingly, it is facilitated via Skype and Zoom to accommodate the busy schedules of executives. Still, most of program is done in the same room. Both work fine.
We often encourage executives and managers to complete a 360-degree report prior to coaching. And then at the conclusion, we complete another report. This gives us a 'before and after' snapshot of the leader's progress in the executive coaching courses. This is not compulsory, but strongly encouraged.
Executive coaching firms will generally by-pass this. A 360-degree report also helps to identify the leaders' strengths and opportunities for growth. This saves time and builds validity for the course.
Preferred Approach
The preferred methodology we use for the coaching sessions follow the reputable G.R.O.W. model devised by John Whitmore. GROW stands for
Goal
Reality
Options and
What next?
Essentially, the one-hour coaching session is broken into three distinct phases. Phase one is to review what has happened between coaching sessions. Phase two covers the learning and educative material. And phase three is to plan the action-steps after the coaching session for application back in the workplace.
As we mentioned earlier, the executive coaching program uses GROW.
The Goal phase considers setting a goal or outcome for the future.
In the Reality phase, the barriers to achieving success are discussed.
The Options phase covers the various options open to the coaches to consider in resolving the problem, overcoming the challenge, or modifying their behaviour.
What next? Considers the next steps or stages needed for change.
By using GROW, the coach is entering a coaching conversation with their coaches. This is quite difference to most executive coaching training courses.
All managers, from CEOs to leading hands, project leaders, team leaders and supervisor are good candidates for this training.
What are some of the topics covered in the Executive Coaching Program?
There are a wide variety of topics that can be covered in the executive coaching training courses. Here below is a list of topics:
Time planning & priority setting
Leadership development
Interpersonal communication & emotional intelligence
Career planning
Building confidence & self-esteem
Implementing effective motivation strategies
Understanding people & their personalities
Project planning
Stress management
Developing teamwork
Facilitating tough conversations
Effective delegation
Assertive communication
Conflict resolution
This list is not exhaustive, but reflects the scope of topics open for discussion.
How is our executive coaching training different?
There are three reasons why our executive coaching program is superior:
The before and after snapshot provides the sponsoring organisation, coaches, their manager, and the coach tangible evidence of improvements and where they are occurring. This means that its success is measurable and the coach and coachee held accountable.
The coachee has unlimited access to his or her coach and a guaranteed response of 24 hours for all queries. This means the coaching process is on-going and not simply confined to the meetings.
Dr Tim Baker has over 20 years of successful experience working with managers. This means that you are getting the very best coaching money can buy.
If you have any questions about our executive coaching process, please get in contact with Dr Tim Baker tim@winnersatwork.com.au